Ordination Service for
Pastor Ivett and Elder Walter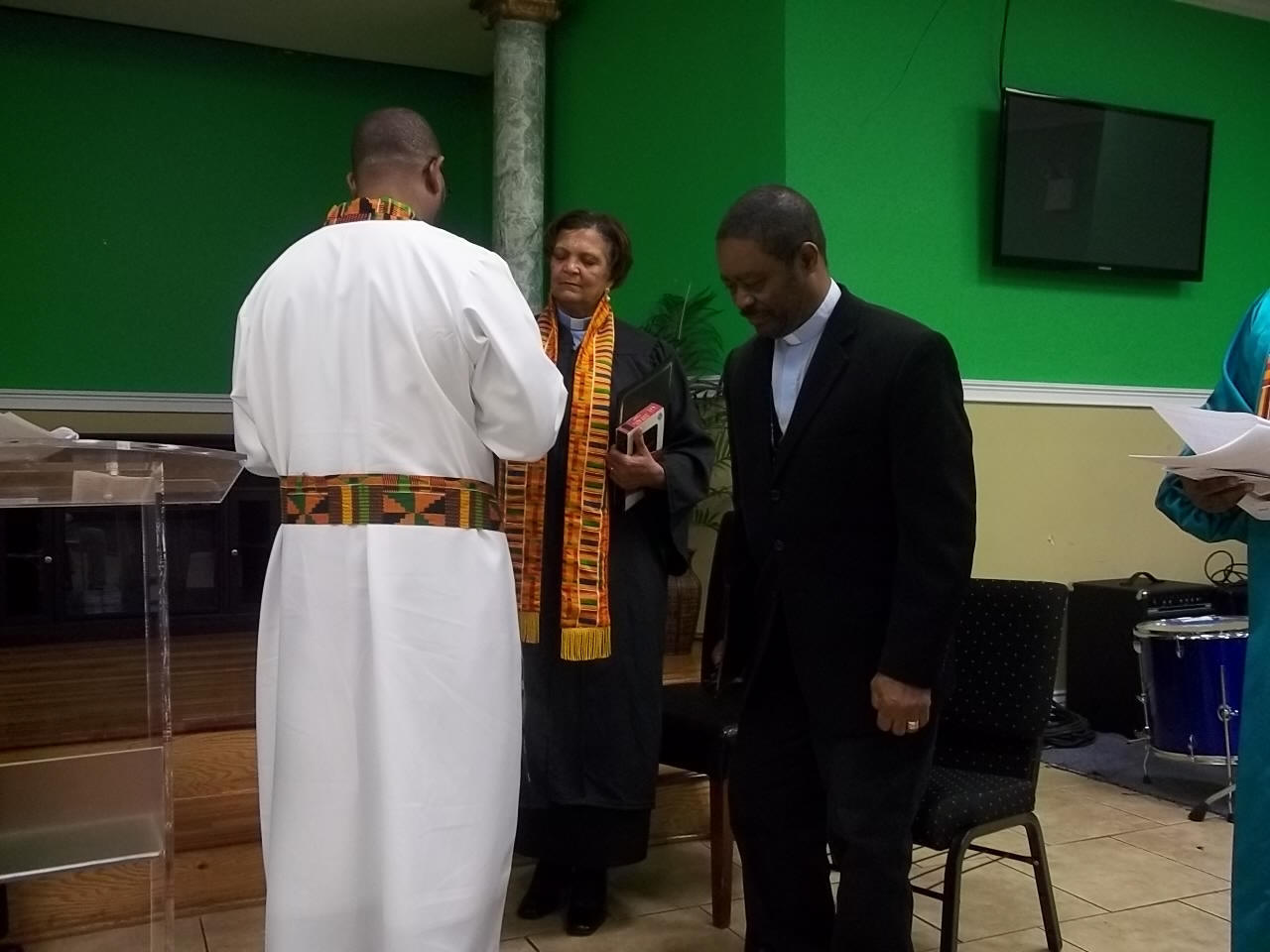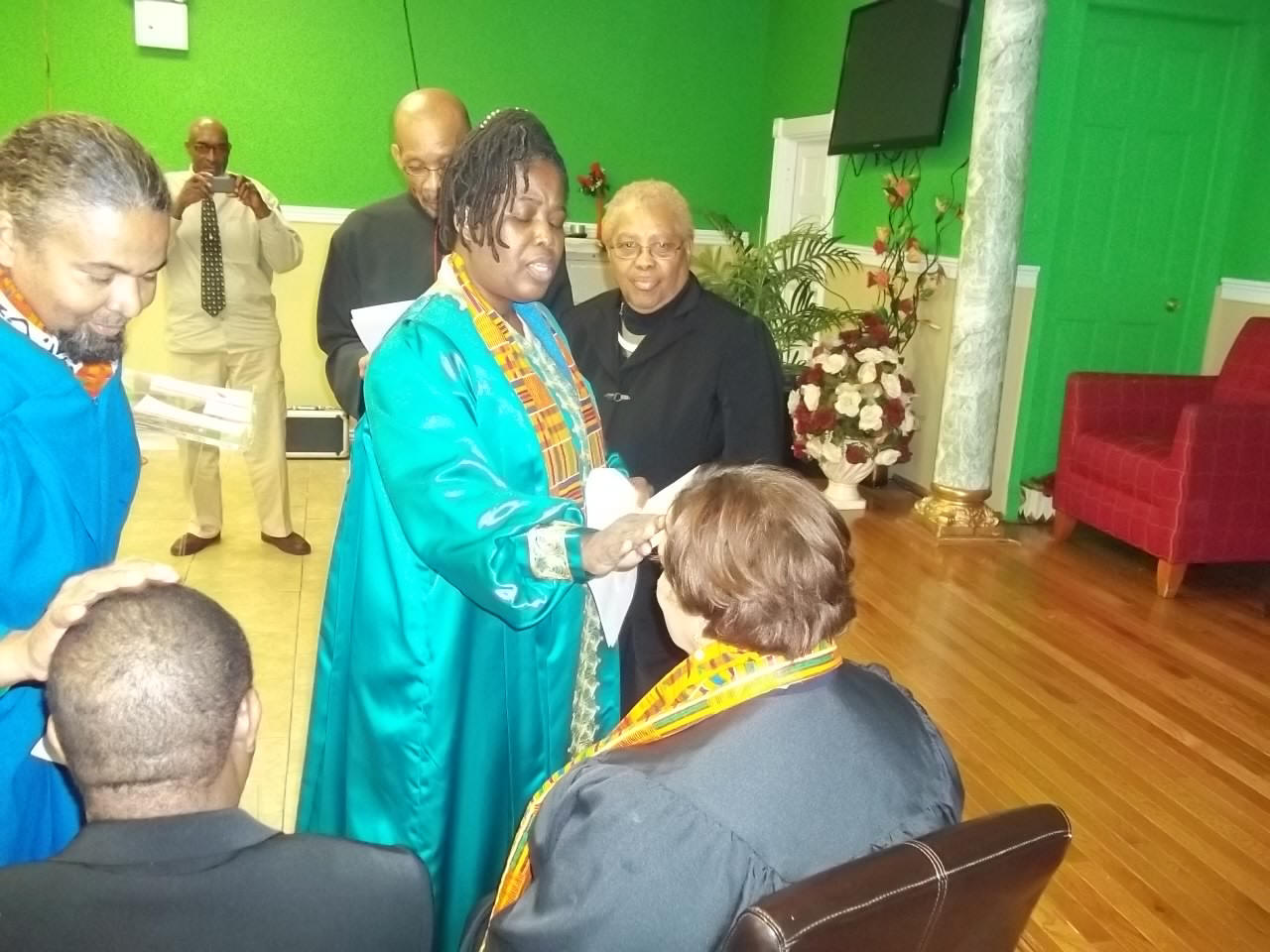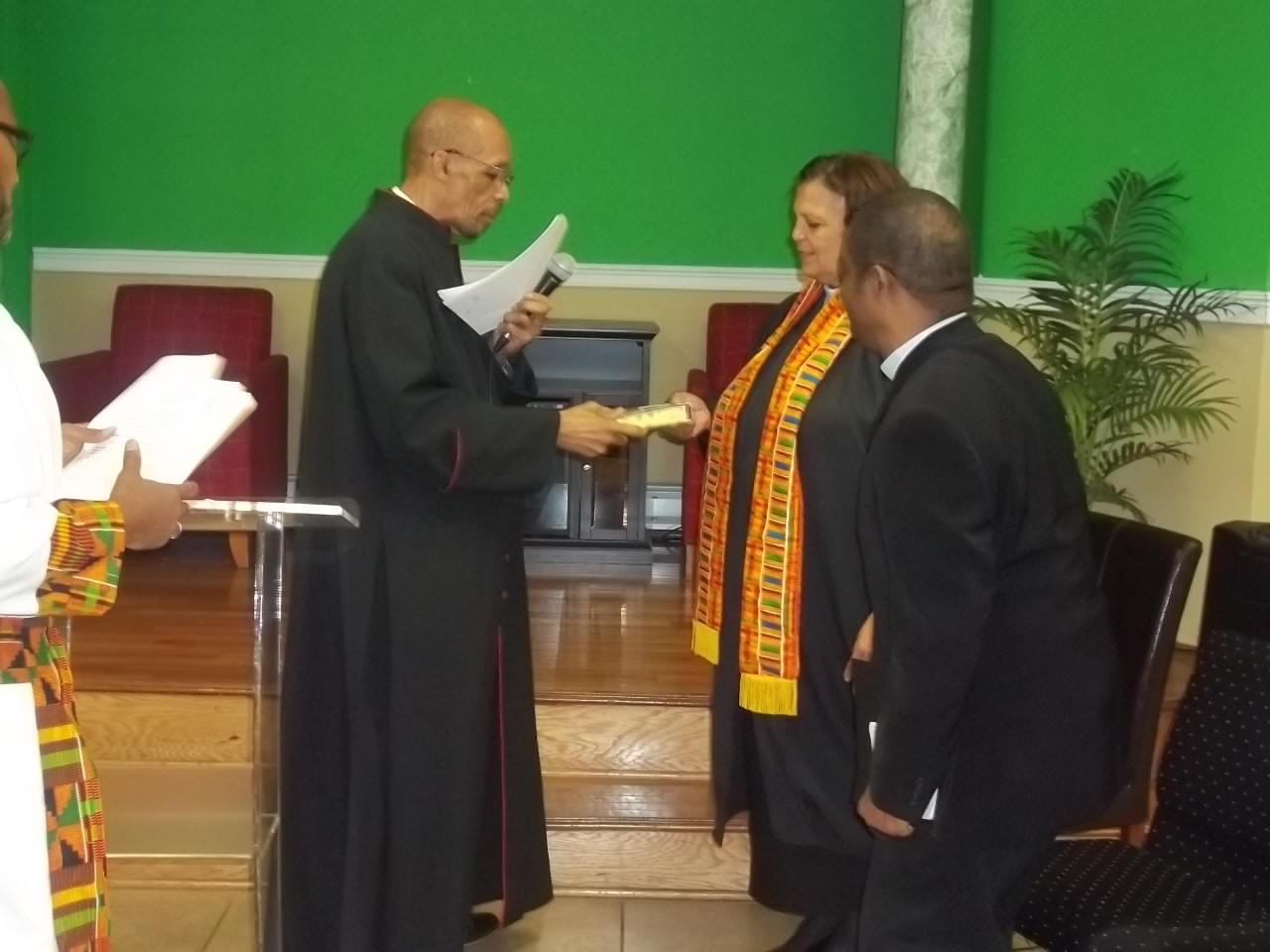 Receiving New RCWM Members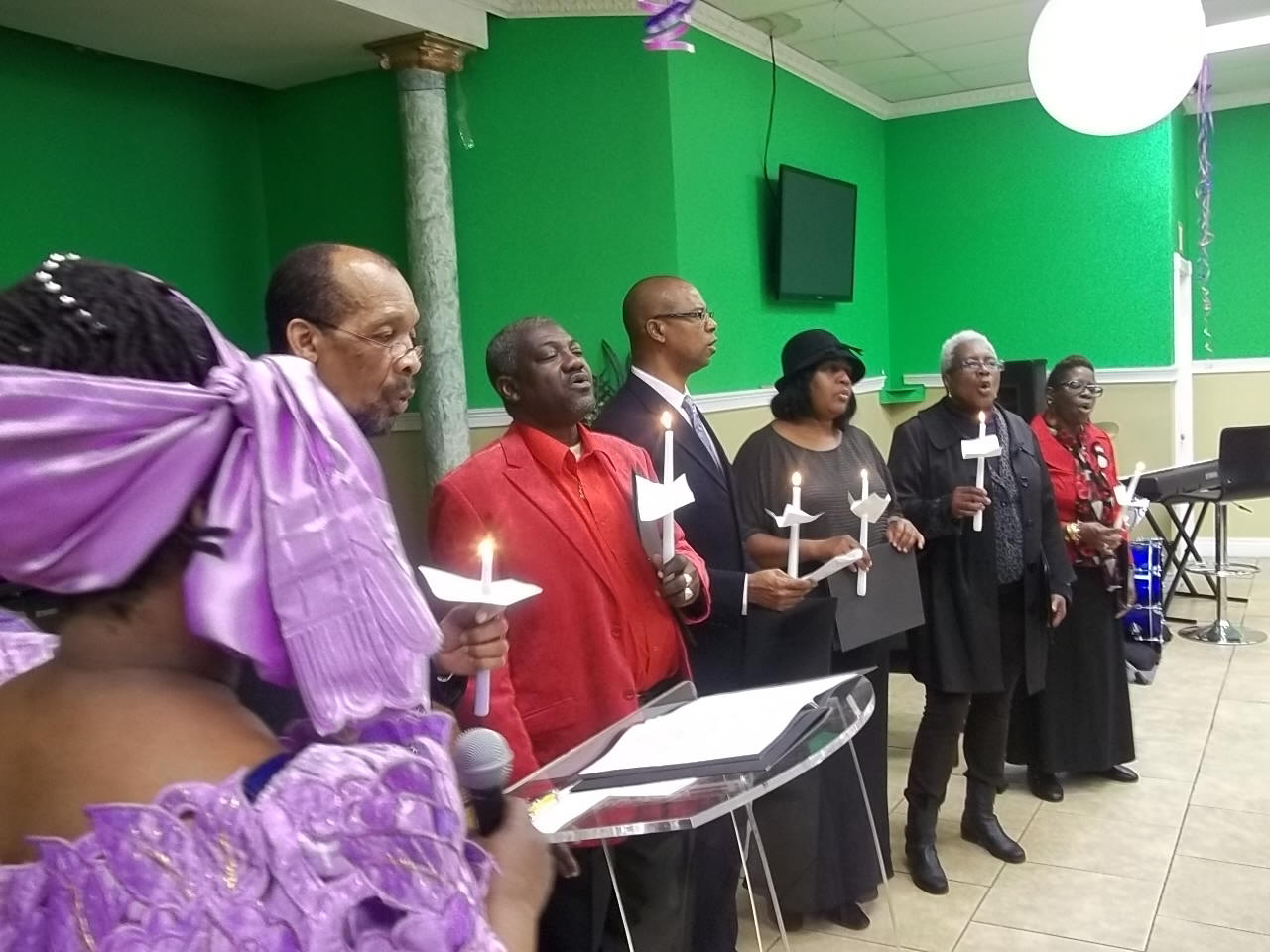 Our Philosophy
Click here for our Statement of Faith
Our philosophy is enshrouded in Jesusí Kingdom of Heaven concept of the deliverance of all mankind, which is enshrouded in his first commandment, that members of kingdoms love one another, as he loved us all, to the extent that he was willing to die for us.
RCWMís theology is designed to unite humans throughout the world. To our church, the world is a world of kingdoms or organized groups of people of diversified persuasions. Every family, community, nation and organization, whether business or otherwise can be seen as a kingdom. To Christ, members of kingdoms must be keepers to those who are parts of such kingdoms. Those who are meek, by our efforts, must eventually be comforted. Those who suffer for the sake of righteousness, must be rewarded by the kingdoms in which they abide on this earth, which is the basis by which they would eventually be rewarded by Christís kingdom.
To RCWM, every human in the world, being born with the potential capacity to transform, has a vital role to play in the spiritual and physical transformation of our kingdom as a part of Godís kingdom. God suggests, however, that they be given the legal freedom and opportunities to pursue their dreams. Read Exodus 3:7,8: And the LORD said, I have surely seen the affliction of my people which are in Egypt, and have heard their cry by reason of their taskmasters; for I know their sorrows; And I am come down to deliver them out of the hand of the Egyptians, and to bring them up out of that land unto a good land and a large, unto a land flowing with milk and honey; unto the place of the Canaanites, and the Hittites, and the Amorites, and the Perizzites, and the Hivites, and the Jebusites.
RCWM therefore, challenges all kingdoms throughout the world, to provide their members with the capacities to relentlessly and without fear, utilize their God-given talents to eradicate weakness, self-doubt, poverty, hopelessness and dispossession from among us, to look forward to carrying out the will of God and of our Church, which is to serve God through our efforts to bring spiritual and physical happiness through equality to all mankind. Romans 12:1,2: I beseech you therefore, brethren, by the mercies of God, that ye present your bodies a living sacrifice, holy, acceptable unto God, which is your reasonable service. And be not conformed to this world: but be ye transformed by the renewing of your mind, that ye may prove what is that good, and acceptable, and perfect, will of God
RCWM calls on all humans to mobilize your energies toward fulfilling God's work here on earth, which is to help eradicate poverty, sicknesses, helplessness, dispossession, fear and other negative attributes that inhibits you from using the talent that God gave to you, all of which are sins from which Jesus came to save mankind. According to Matthew 1:21, "And she shall bring forth a son, and thou shalt call his name JESUS: for he shall save his people from their sins."
Sin, therefore, becomes the poverty, sicknesses, helplessness, dispossession, fear and other negative attributes which Christ was attempting to eliminate while he was on earth.
This must be your purpose for being on this earth.